Former first lady Eleanor Roosevelt, 75, appeared in a television commercial for Good Luck brand margarine  in 1959. She was paid $35,000 (equivalent to more than a quarter million dollars in today's money) which she apparently donated to charity. Facing criticism that this commercial was beneath her, she replied: "With the amount of money I am to be paid I can save over six thousand lives. I don't value my dignity that highly."
Good Luck margarine was owned by  Lever Brothers, which was trying to elevate margarine from a food only those who could not afford butter would eat to a spread the rich and famous would willingly choose.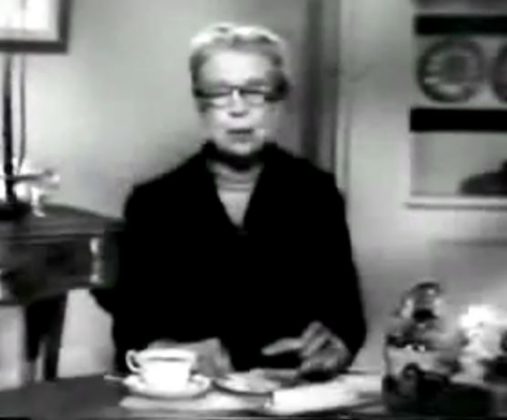 In the commercial, Mrs Roosevelt said: "Years ago, most people never dreamed of eating margarine. But times have changed.  Nowadays you can get margarine like the new Good Luck, which really tastes delicious. That's what I've spread on my toast. Good Luck. I thoroughly enjoy it."  Mrs Roosevelt died three years later in 1962.
You can watch the commercial on Youtube.
Here's an article on the inside story of how this commercial was made.